Programa Work&Travel Ferias de Trabajo 2021
Dear Applicant: The below Host Companies are the ones confirmed until today and of course we are awaiting for more to confirm. You may start going through your own selection of employers having in mind you will be able to change them before your Host Company interview arranged and confirmed from us.
A minimum of 3 employers is strongly suggested and please bear in mind that any of your employers selected, should be OK and in line with your preferences, level of english, working dates required and area desired by you.
We encourage participants to select all employers in which they have an interest and meet the employer qualifications.
As always, please remember that you do not select job positions but Host Companies, as the Interviewer will assign you the job position needed by them resulting in a good fit for the Host Company.
Your Host Company interview confirmation will be based on the available jobs and the priority you achieved with us depending on your date of enrollment. If no availabilty is found to your selection based on these terms, you will be notified and asked to re-select new Host Companies.
Please note, there are more Employers to come and join our annual Job Fairs!
Our Job Fairs 2019 Our Job Fairs 2021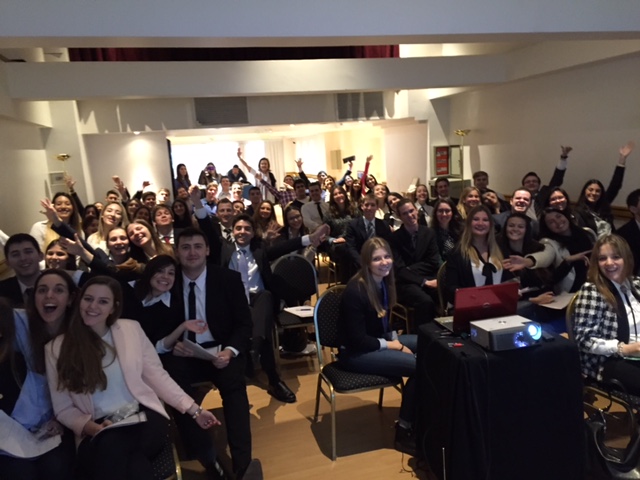 Please bear in mind the below links will take you to the Host Company details, but you may select as well "More jobs from this Employer" in order to check all the jobs type offered by that specific Employer!
NEVADA:
* El Dorado Resort & Casino - The Row Reno, Reno, NV ► Apply now! - Job Fair date: to be arranged
* Nugget Resort & Casino - The Row Reno, Reno, NV ► Apply now! - Job Fair date: to be arranged
* Silver Legacy Resort & Casino - The Row Reno, Reno, NV ► Apply now! - Job Fair date: to be arranged
NEW HAMPSHIRE:
* Appalachian Mountain Club, New Hampshire ► Apply now! - Job Fair date: July 07
* NEW ! Dunkin Donuts, Meredith & Moultounborough, NH ► Apply now! - Job Fair date: to be arranged
* NEW ! Ragged Mountain Ski Resort, Danbury, New Hampshire ► Apply now! - Job Fair date: to be arranged
COLORADO:
* Arapahoe Basin Ski Resort, Dillon, CO ► Apply now! - Job Fair date: to be arranged
* Safeway Market, Vail, CO ► Apply now! - Job Fair date: to be arranged
* Safeway Market, Idaho Springs, CO ► Apply now! - Job Fair date: to be arranged
* The Ritz Carlton Club, Vail, CO ► Apply now! - Job Fair date: July 07
* YMCA of The Rockies - Snow Mountain Ranch, Granby, CO ► Apply now! - Job Fair date: to be arranged
* YMCA of The Rockies - Estes Park Center, Estes Park, CO ► Apply now! - Job Fair date: to be arranged
* NEW ! The Grand Hotel, an Ascend Hotel Collection, Frisco, CO ► Apply now! - Job Fair date: to be arranged
* NEW ! Loveland Ski Area, Georgetown, CO ► Apply now! - Job Fair date: to be arranged
FLORIDA:
* Hospitality Services Group, West Palm Beach, FL ► Apply now! - Job Fair date: to be arranged
* Hospitality Services Group, Miami, FL Apply now! - Job Fair date: to be arranged
* Hospitality Services Group, Tampa, FL ► Apply now! - Job Fair date: to be arranged
* Hospitality Services Group, Orlando, FL ► Apply now! - Job Fair date: to be arranged
* La Quinta Hotels by Wyndham, Miami, FL ► Apply now! - Job Fair date: to be arranged
* Loews Hotel Miami Beach, Miami, FL ► Apply now! - Job Fair date: July 07
* Publix Supermarkets, Key West, FL ► Apply now! - Job Fair date: to be arranged
* WonderWorks Amusement Park, Orlando, FL ► Apply now! - Job Fair date: to be arranged
* Loews Hotels at Universal Studios, Orlando, FL ► Apply now! - Job Fair date: to be arranged
* NEW ! Winn-Dixie Supermarkets, Key West, FL ► Apply now! - Job Fair date: to be arranged
MICHIGAN:
* Boyne Highlands & Mountain Ski Resort, Boyne, MI ► Apply now! - Job Fair date: June 23 & July 21
* Shanty Creek Ski Resort, Bellaire, MI ► Apply now! - Job Fair date: to be arranged
* NEW ! TreeTops Ski Resort, Gaylord, MI ► Apply now! - Job Fair date: August 11
VIRGINIA:
* Busch Gardens Williamsburg, VA ► Apply now! - Job Fair date: July 07
* NEW ! Wintergreen Ski Resort, Richlands, VA ► Apply now! - Job Fair date: to be arranged
WISCONSIN:
* Wilderness Water & Theme Park, Golf Resort, Wisconsin Dells, WI ► Apply now! - Job Fair date: to be arranged
* NEW ! Cascade Mountain Ski Resort, Wisconsin Dells, WI ► Apply now! - Job Fair date: August 11
* NEW ! Moosejaw Pizza & Dells Brewing Co., Wisconsin Dells, WI ► Apply now! - Job Fair date: August 11
MASSACHUSSETTS:
* Ski Butternut - Premier Massachusetts Ski Resort, Burlington, MA ► Apply now! - Job Fair date: July 07
* DNC at TD Garden Arena, Boston, MA ► Apply now! - Job Fair date: to be arranged
CALIFORNIA:
* Hard Rock Hotel & Casino, Lake Tahoe, CA ► Apply now! - Job Fair date: to be arranged
* Harrahs & Harveys Lake Tahoe Casino Resort, Lake Tahoe, CA ► Apply now! - Job Fair date: to be arranged
* Lake Tahoe Resort Hotel, Lake Tahoe, CA ► Apply now! - Job Fair date: to be arranged
* NEW ! Donner Ski Ranch, Lake Tahoe, CA ► Apply now! - Job Fair date: July 27 & August 5
VERMONT:
* Dunkin Donuts, Inc., various cities, VT ► Apply now! - Job Fair date: July 07
* Killington Mountain Lodge Hotel, Rutland, VT ► Apply now! - Job Fair date: to be arranged
WYOMING:
* NEW ! Hotel Terra, Jackson Hole, WY ► Apply now! - Job Fair date: August 12
CONNECTICUT:
* Mohegan Sun Casino Resort, Greenwich, CT ► Apply now! - Job Fair date: to be arranged
NEW YORK:
* Turning Stone Resort Casino, Vernon, NY ► Apply now! - Job Fair date: to be arranged
TEXAS:
* La Quinta Hotels by Wyndham, San Antonio, TX ► Apply now! - Job Fair date: to be arranged
UTAH:
* Marriott Salt Lake City, Salt Lake City, UT ► Apply now! - Job Fair date: to be arranged
* Vail Resorts - Park City Resort, Park City, UT ► Apply now! - Job Fair date: to be arranged
PENNSYLVANIA:
* Kalahari Resort & Convention Center, Pocono Pines, PA ► Apply now! - Job Fair date: July 21
* Nemacolin Woodlands Resort & Mystic Mountain Ski Resort, Fairdale, PA ► Apply now! - Job Fair date: July 07
* NEW ! Shawnee Mountain Ski Area, East Stroudsburg, PA ► Apply now! - Job Fair date: to be arranged
NORTH CAROLINA:
* Hilton Garden Inn Outer Banks, Kitty Hawk, NC ► Apply now! - Job Fair date: to be arranged
* Captain George Seafood Restaurant, Nags Head, NC ► Apply now! - Job Fair date: to be arranged
MARYLAND:
* NEW ! Wisp Ski Resort, Maryland ► Apply now! - Job Fair date: to be arranged