Work and Travel USA - EMPLEADOR 406, PUESTO Various different jobs - check below details
‹‹ Ver otros puestos
‹‹ Ver más puestos de trabajos de este empleador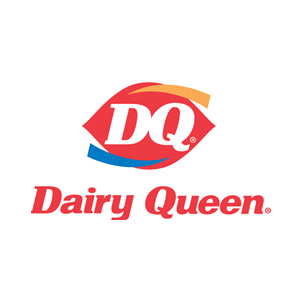 Dairy Queen Restaurants - South Carolina & Georgia
Florence, South Carolina
Various different jobs - check below details
Salario: check below details
Fecha de ingreso: Dic 1 - 31
Fecha de finalización: Feb 15 - Mar 31
Horas de trabajo promedio: 30+
Sexo requerido: Ambos.
Nivel de Idioma: Upper intermediate to Advanced.Vacantes Disponibles: 10+.
La empresa:
ENTREVISTAS: VIRTUALES VIA SKYPE
COMPANY OVERVIEW

International Dairy Queen Inc., (IDQ), based in Minneapolis, Minnesota, is the parent company of American Dairy Queen Corporation and Dairy Queen Canada, Inc. Through its subsidiaries, IDQ develops, licenses and services a system of more than 7,000 locations in the United States, Canada and more than 20 other countries. IDQ is a subsidiary of Berkshire Hathaway Inc., which is led by Warren Buffett, the legendary investor and CEO of Berkshire.
Recently branch opened in Tucuman, Argentina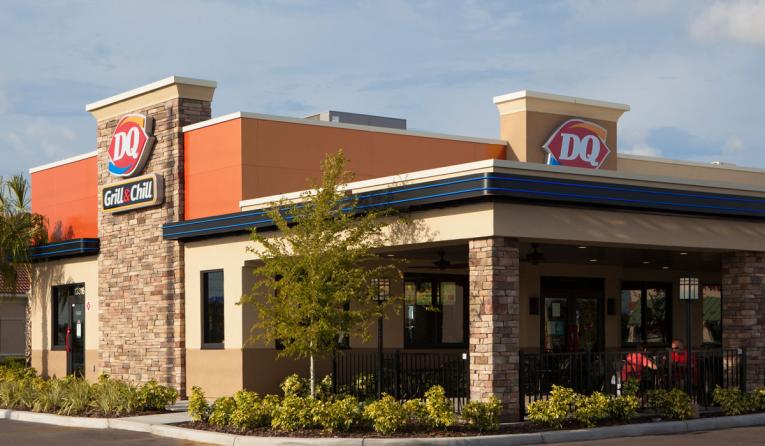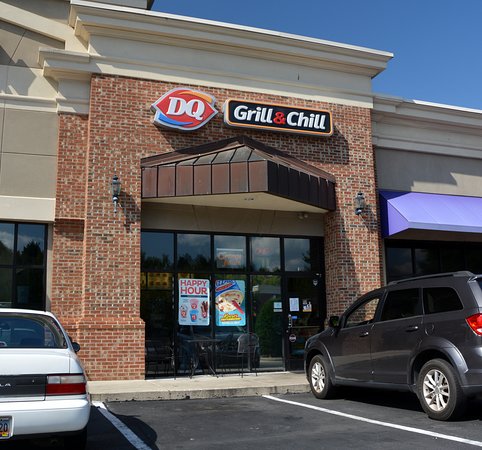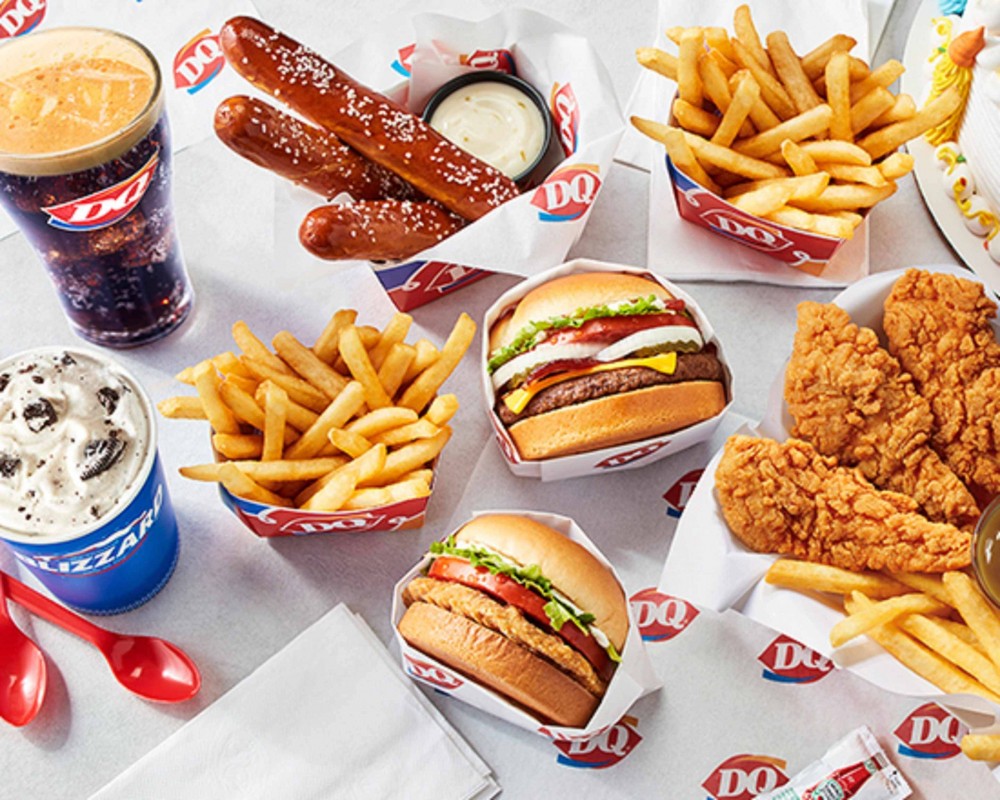 Otros datos:
Check the different States & Locations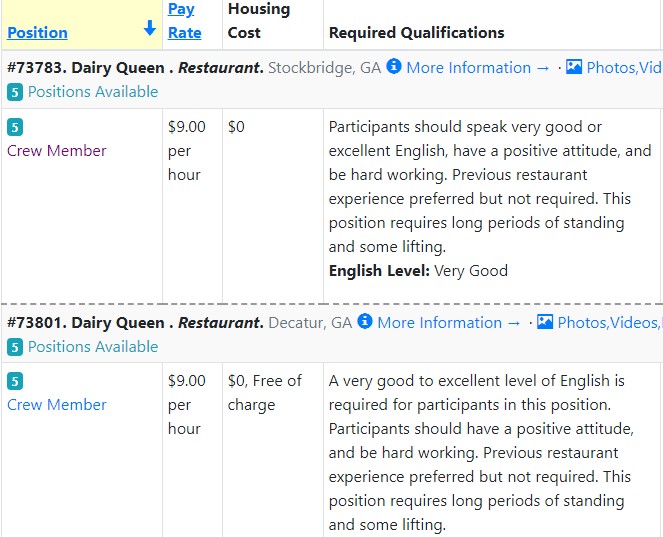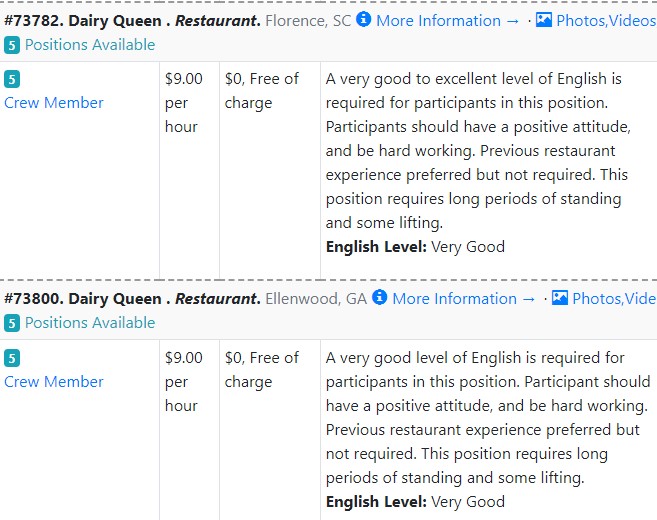 Crew Member duties include but are not limited to working the drive-thru, front counter, and grill. Employees working in the drive-thru and at the front counter are responsible for greeting customers, taking orders, taking payment, assembling and presenting orders and thanking the customer. Employees must work as a team to serve customers. Employees working on the grill are responsible for preparing and assembling all the finished menu items that are served to customers. General daily cleaning tasks are required in the kitchen and service areas, including the bathrooms, as well as outside of the restaurant. Other duties may be assigned by supervisor as necessary. This position requires long periods of standing and some lifting. If due to local ordinances counter service/dine-in is not possible, job duties will include working the drive-thru or grill and assisting in order pick-up for customers.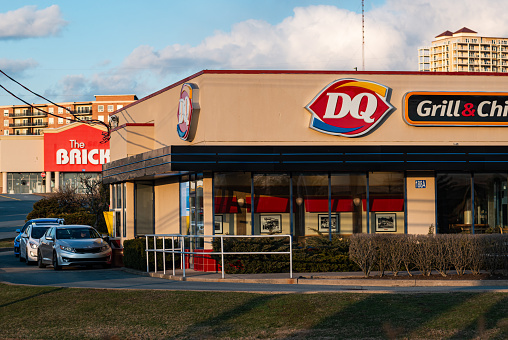 Alojamiento:
Participants will live in a two to three bedroom apartment. Participants will share a room with one to two other participants. A full kitchen and two bathrooms are available in each apartment. Employer provides free transportation from the housing to work everyday.

Housing Cost $0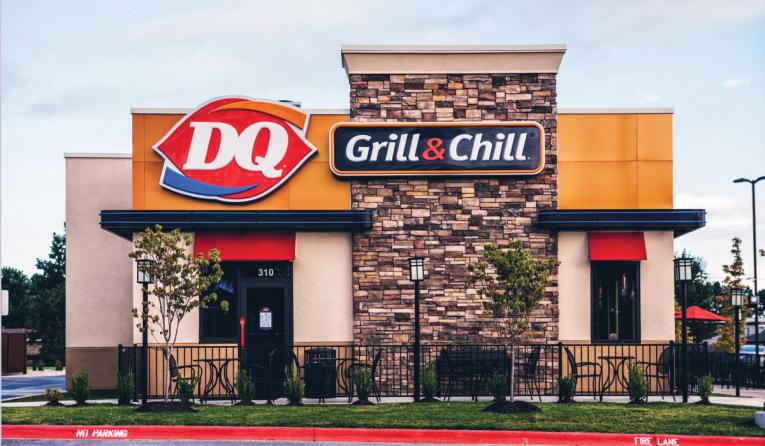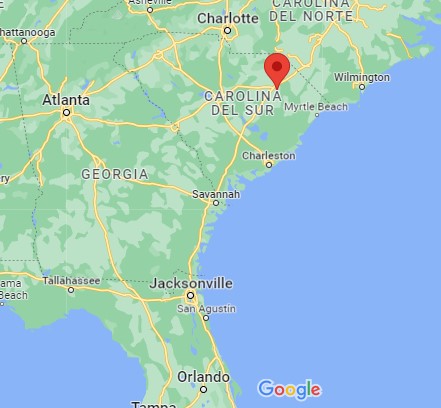 ‹‹ Ver otros puestos
‹‹ Ver más puestos de trabajos de este empleador
Elegí el nombre del estado aquí abajo y conocé los puestos de trabajos disponibles. Para ver el listado completo, hacé click aquí.
CONOCÉ MÁS SOBRE EL PROGRAMA WORK AND TRAVEL USA
Puestos de Trabajo
Conocé todas las posiciones que tenemos abiertas, cuál es el sueldo en cada una de ellas y los requisitos.
Ferias de Empleadores
Esto y mucho más podrás elegir durante nuestra Feria de Trabajo presencial con más de 25 empleadores..
Charlas Informativas
Participá todos los martes 12hs y jueves 15hs, en nuestras oficinas. Cupos limitados