Work and Travel USA - EMPLEADOR 395, PUESTO Housekeeper
‹‹ Ver otros puestos
‹‹ Ver más puestos de trabajos de este empleador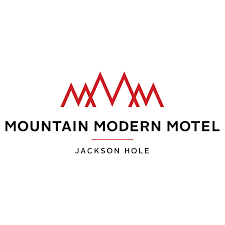 Mountain Modern Hotel Jackson Hole
Jackson, Wyoming
Housekeeper
Salario: $ 17.55 p/hora
Fecha de ingreso: Dic 15 - 20
Fecha de finalización: Mar 15 - 31
Horas de trabajo promedio: 32-35
Sexo requerido: Ambos.
Nivel de Idioma: intermediate.Vacantes Disponibles: 12.
La empresa:
Our boutique motel puts you smack dab in the heart of Jackson and close to everything this glorious area has to offer. Here you're just 2 blocks from the infamous Town Square, 5 blocks from Snow King Mountain, 10 miles from Grand Teton National Park, 12 miles from Jackson Hole Mountain Resort and 55 miles from the south entrance to Yellowstone. Our 135 guestrooms were designed with practical spaces for storing all your gear, and are setup to be your adventure basecamp with open floor plans and conveniences like mini fridges and microwaves. Our heated indoor pool is the perfect temperature, and our oversize hot tub is, well, pretty awesome! Plus, you'll enjoy on-site restaurants and a lobby café offering grab-and-go bites, laundry facilities and an on-site salon. Parking and wi-fi are complimentary, as are the staff's cheery smiles and plethora of knowledge that our Wise Guides love to share. Our house is your house. Welcome home.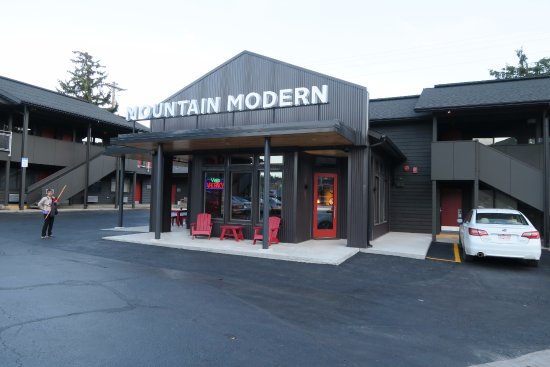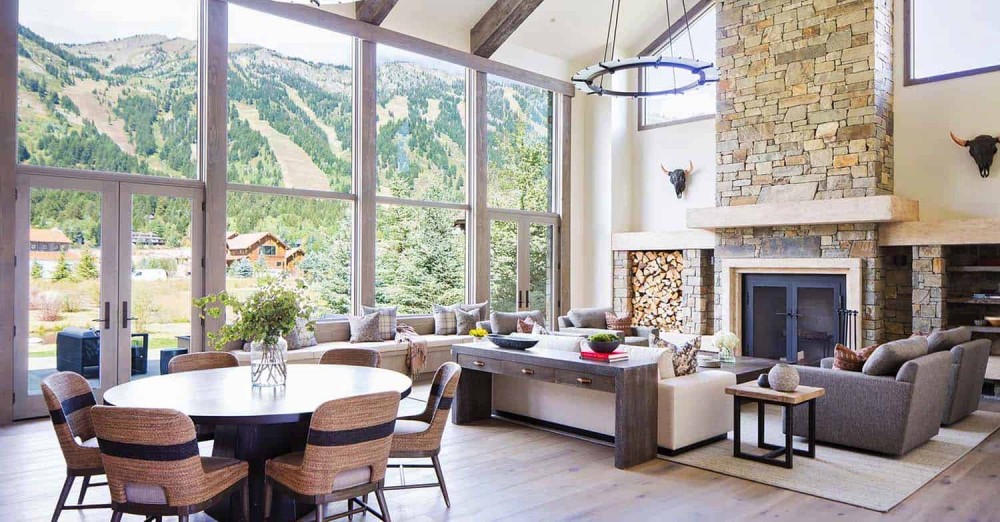 Otros datos:
FRONT DESK AGENT:
Front Desk Agent responsibilities include, but are not limited to: greeting customers with a friendly and sincere welcome, providing accurate information to guests regarding outlet hours and local attractions, completing the guest registration process, promoting house marketing programs, coding electronic keys, and guiding guests through the check-out process. Participant will process guest payments, answer telephone calls, share messages with guests, and retrieve mail for customers as requested. Participant may need to field guest complaints, conduct thorough research into the issue to develop the most effective solution, and negotiate results. General cleaning is required and additional responsibilities may be assigned by supervisor as necessary.
HOUSEKEEPING:
Housekeeping duties include but are not limited to cleaning guest bathrooms, making beds, removing guest linens, vacuuming, cleaning showers, sinks, and toilets. Cleaning some common areas will be required as well. Housekeeping requires participant to use cleaning chemicals. General cleaning and other duties may be assigned by supervisor as necessary. This work is difficult and tiring. Employer encourages participant to work on their strength prior to arrival, as bending and lifting are required. It is expected that up to 12 guest rooms are cleaned daily.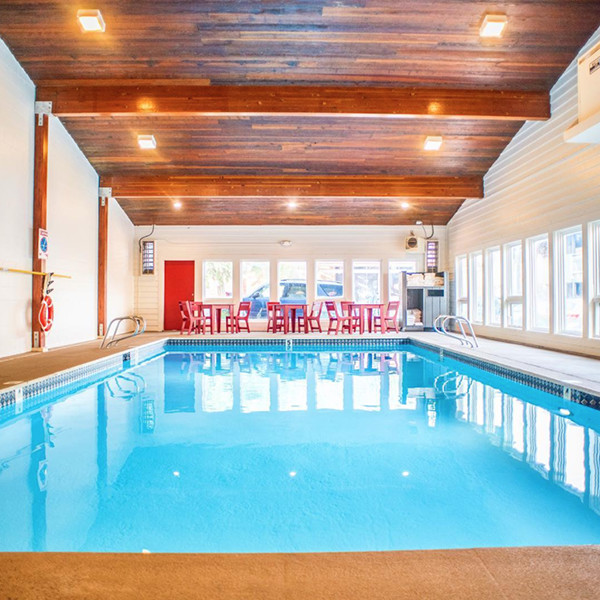 Food & Beverage Server:Employee will work as food preparer, doing clean up, and inventory in the food stands or restaurants. Most Food & Beverage positions are in concession stands (these are not server positions). Employees will also operate and clean the cooking and dispensing equipment. Various other job duties are assigned, possibly in other departments. General cleaning as necessary. Work hours fluctuate depending on business
Alojamiento:
Employer has multiple housing options available for participants. Participants will either live in apartments located on site at the hotel or in apartments located in Jackson. Participants will share a large apartment divided into three sections. There are three large bedrooms and three total bathrooms. All participants will share a common living space. Apartment has cooking facilities available. Off-site housing is made up of three bedroom, three bathroom units. Internet and utility costs are included in the cost of rent.
Housing Cost $650 per person, per month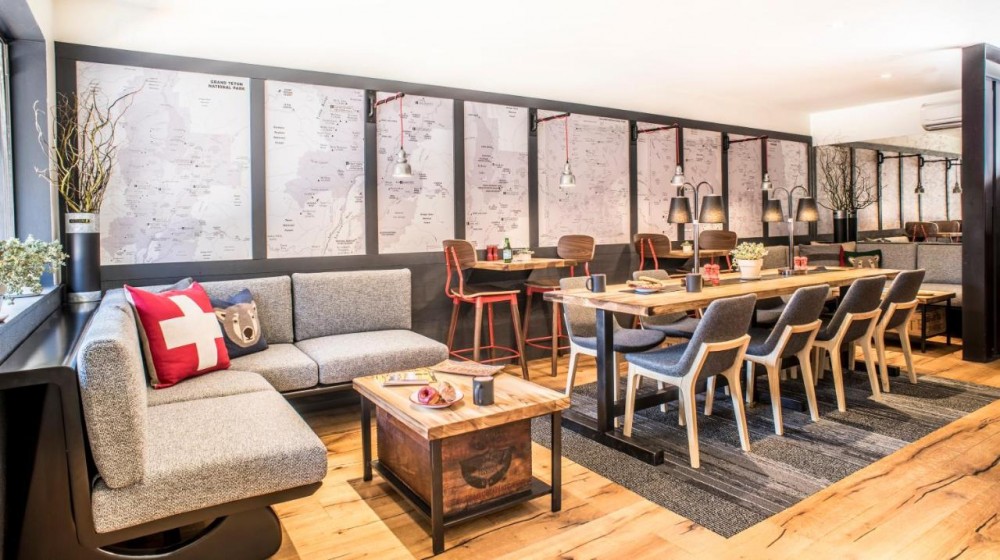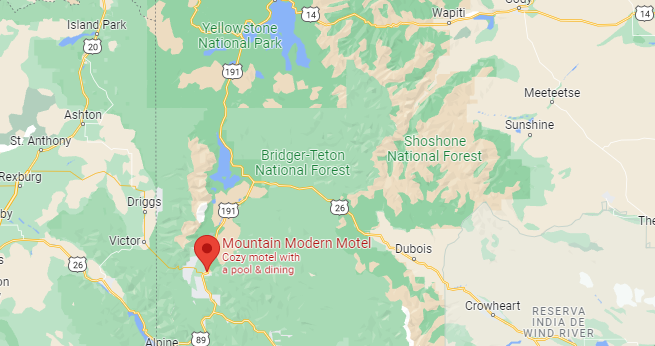 Messages from Past Participants

They were always trying to help me about my problems and they were so kind to me.
Osman D. Turkey

It was the first time when I worked in kitchen and I really enjoyed it , and my coworkers were great.
Paul C. Romania

They were always kind enough and when I have any kind of problem or doubt they always helped me.
Jorge B. Peru

They pay well, and we live in a good housing. They are available to help us with any problem.
Yuri G. Brazil
‹‹ Ver otros puestos
‹‹ Ver más puestos de trabajos de este empleador
Elegí el nombre del estado aquí abajo y conocé los puestos de trabajos disponibles. Para ver el listado completo, hacé click aquí.
CONOCÉ MÁS SOBRE EL PROGRAMA WORK AND TRAVEL USA
Puestos de Trabajo
Conocé todas las posiciones que tenemos abiertas, cuál es el sueldo en cada una de ellas y los requisitos.
Ferias de Empleadores
Esto y mucho más podrás elegir durante nuestra Feria de Trabajo presencial con más de 25 empleadores..
Charlas Informativas
Participá todos los martes 12hs y jueves 15hs, en nuestras oficinas. Cupos limitados