Work and Travel USA - EMPLEADOR 315, PUESTO WonderWorks Attractions Attendant - Team Member
‹‹ Ver otros puestos
‹‹ Ver más puestos de trabajos de este empleador

WonderWorks Amusement Park - Orlando
,
WonderWorks Attractions Attendant - Team Member
Salario: $ 15.00 p/hour
Fecha de ingreso: Dec 1 - 16
Fecha de finalización: Mar 9 - 25
Horas de trabajo promedio: 30-32
Sexo requerido: Ambos.
Nivel de Idioma: intermediate / advanced.Vacantes Disponibles: 10.
La empresa:
ENTREVISTAS: VIRTUALES VIA SKYPE
WonderWorks is an amusement park for the mind with 35,000 square feet of "edu-tainment". The attraction combines education and entertainment with more than 100 hands on exhibits that challenge the mind and spark the imagination.
This once top-secret laboratory was located in the Bermuda triangle. An experiment gone awry lifted the laboratory carrying it to International Drive in Orlando, Florida where it landed upside down. Luckily all of the exhibits remained intact and available for guests to explore.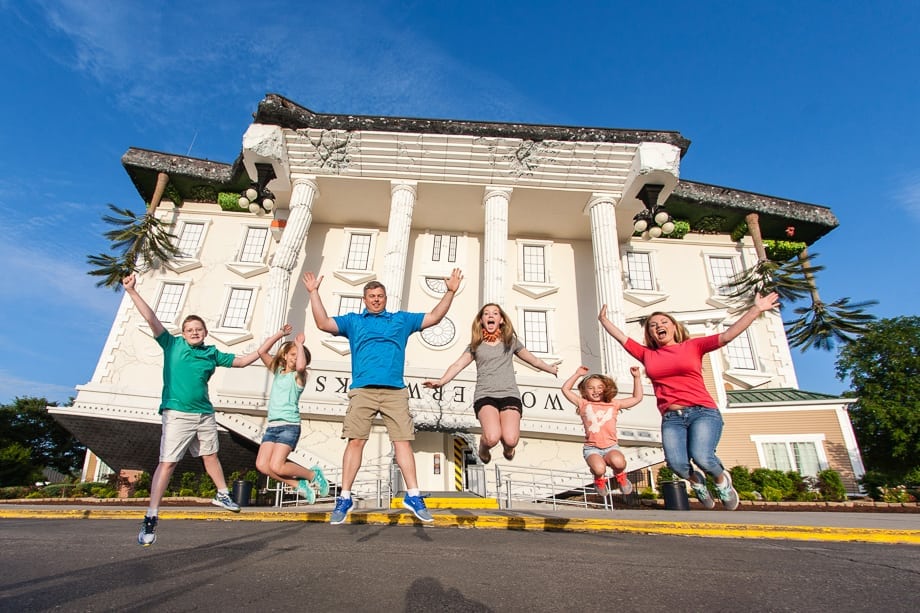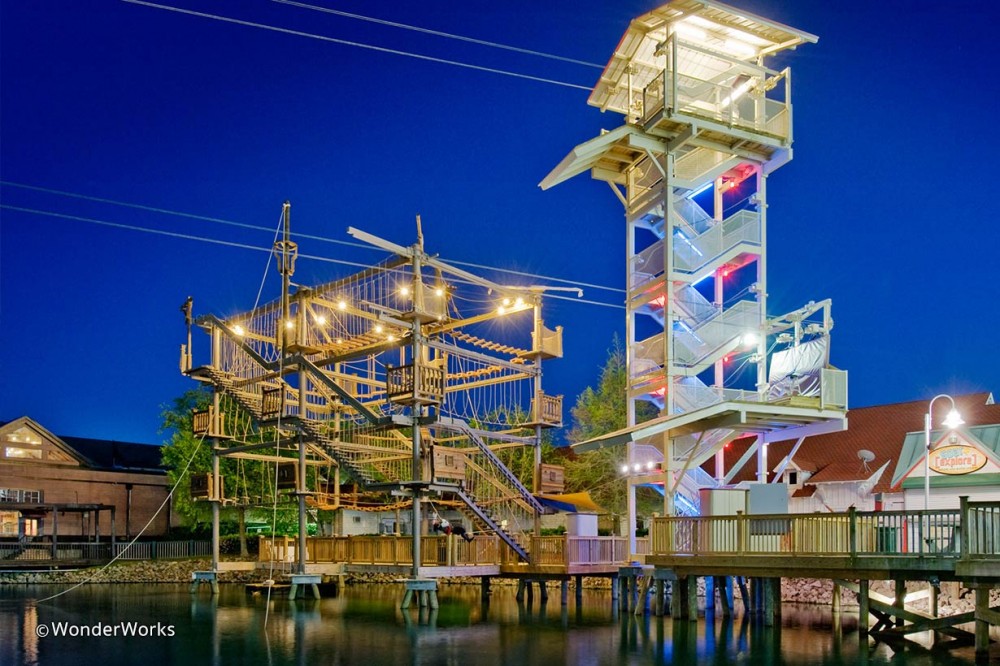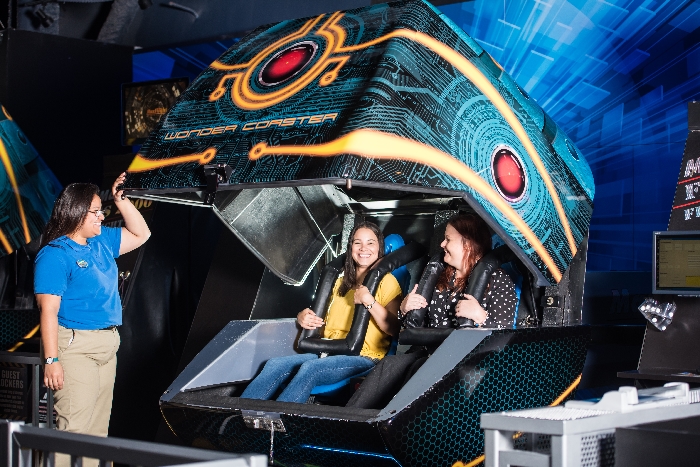 Otros datos: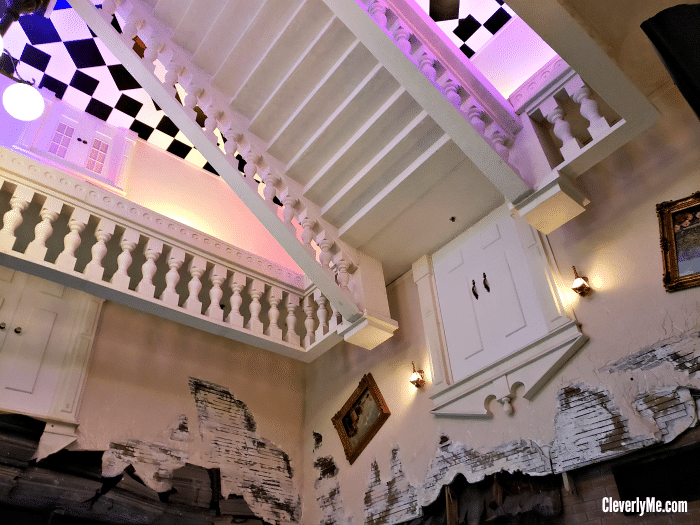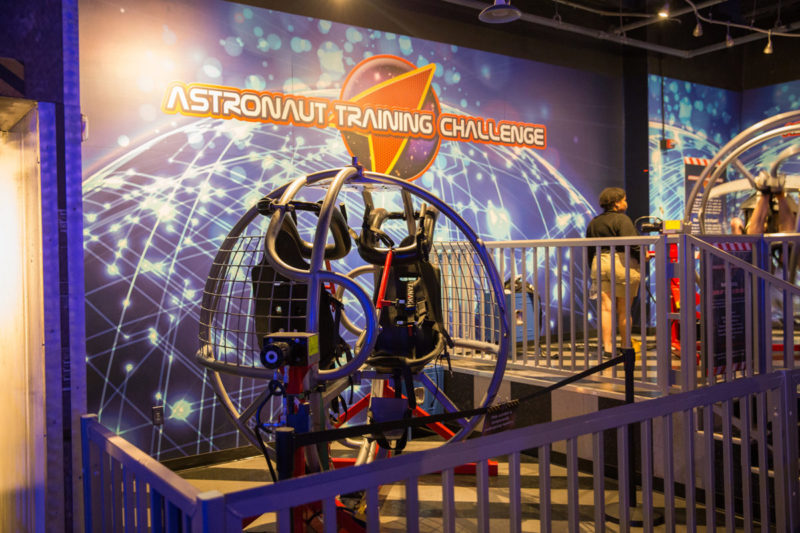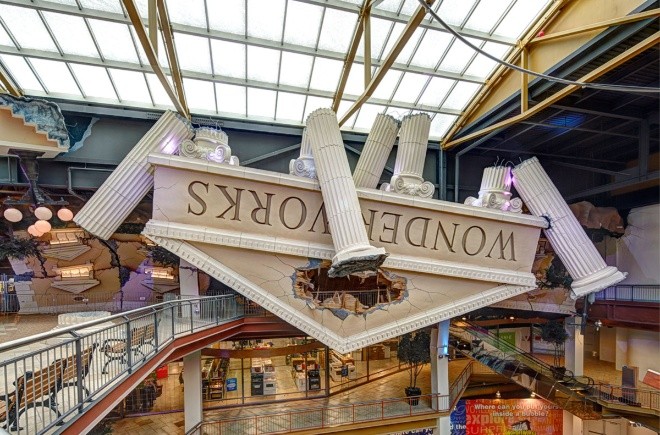 This is intended as a brief explanation of your position of TEAM MEMBER. Full position details will be given to you directly by your employer. Please make sure to ask all the questions you have regarding your position during your recruitment process and BEFORE you sign your placement offer. All positions may be responsible for daily cleaning; including but not limited to: cleaning restrooms, mopping and sweeping floors, cleaning windows/doors.
All Team Members will be placed in and should be open to working in any area including F&B, Attractions Attendant, Ticket Counter, Gift Shop, 4-D Theatre and the Dinner Show.
4D Theater Attendant: Duties & Responsibilities:
• Greet and interact with guests arriving in the 4D Theater.
• Promote and sell 4D Theater to guests visiting the third floor.
• Maintain the cleanliness and upkeep of the 4D and surrounding area.
• Assist the guests in entering and exiting the exhibit as well as assisting with 3D glasses and seatbelts.
• Initialize the ride and observe during run time to ensure safety of our guests.
• Operate cash drawer and process guest ticket sales.
• Performs other duties as assigned.
Café Attendant: Duties & Responsibilities:
• Provides an interactive guest experience by providing excellent customer service, food and beverage to all customers in a positive and outgoing manner.
• Ensure all tables and seating area maintained clean and condiment area is stocked.
• Take and prepare orders for guests.
• Prep food items and ingredients for daily use and per guest's orders.
• Complete daily cleaning on work areas as well as café equipment to maintain an up to code work environment.
• Prepare food for the dinner shows on a daily basis which may entail making up to over a hundred pizzas in a single shift
• Prepare food for field trip lunches while attending to additional guests
• Complete opening, closing and health code checklists.
• Organizing and cleaning all applicable areas where supplies are stored.
• Operate various types of machinery relevant to the position.
• Successfully track food waste and transfers on a daily basis
• Stock food and beverage orders upon arrival
• Perform all other duties as assigned.
Exhibits Attendant: Duties & Responsibilities:
• Welcome, greet and interact with guests in the assigned area.
• Ability to explain and operate all exhibits in a safe manner
• Guide and direct guests through the exhibit area while answering questions and providing information as appropriate.
• Maintain Museum and exhibit appearance according to Wonder Works standards by cleaning floor surface, dusting counters and displays using cloths, brooms, brushes and/or cleaning agents.
• Refer guest complaints and incidents to the Manager on duty.
• Follow checklists for required duties and timelines.
• Perform all other duties as assigned.

Lazer Tag / Arcade Attendant: Duties & Responsibilities:
• Maintains daily general maintenance of all arcade games as well as all laser tag vests and equipment.
• Courteously respond to customer inquiries and comments by providing timely and accurate information about laser tag and the arcade games in order to provide customer service.
• Explain and demonstrate the functions of the laser tag vest and gun to guests.
• Manage the queue line for laser tag, maximizing time efficiency while ensuring guests satisfaction.
• Maintain the ticket pay out counter for ticket redemption; ensuring redemption items remain stocked and organized.
• Assist guests with the arcade games.
• Record and report redemption inventory level and needs to immediate Lead or Manager.
• Present a clean and professional area with a friendly and cheerful demeanor at all times.
• Completes restocking and cleaning duties as assigned and instructed.
• Performs all other duties as assigned.
Retail Sales Associate: Duties & Responsibilities:
• Greet and welcome guests as they enter and exit the retail area.
• Provides an interactive guest experience through the Utilization of suggestive sales.
• Stocks and retrieves merchandise and supplies.
• Verifies starting cash ban and balances out at the end of the shift
• Maintains sales floor appearance standards by cleaning the floor surface, dusting counters and displays using cloth, brooms, brushes and cleaning agents.
• Processes merchandise sales and returns using cash register, wraps and bags merchandise.
• Handles cash, credit card transactions, traveler's checks and discounts.
• Assists monthly inventory in store,
• Performs all other duties as assigned.
Alojamiento: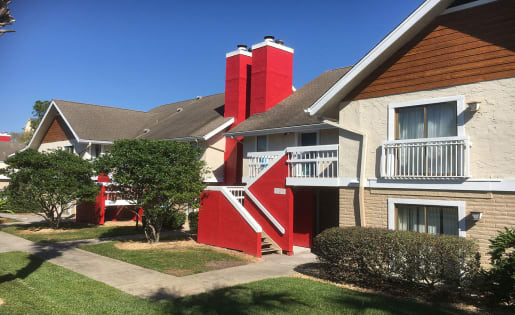 fotos ilustrativas
Sugerido por el Sponsor, en apartamentos ubicados aprox. a 3 millas del empleador (aprox. 45 min de bus público) en hab. compartida en unidades amobladas. Para concretar este alojamiento, se debe abonar $ 165 en concepto de "Sponsor Housing Registration & Placement Fee" (no reembolsable) + un monto entre $ 550 a $ 700 en concepto del primer mes de alojamiento, al menos 60 días antes de la fecha de arribo a USA. Costo semanal aproximado en estos apartamentos: desde $ 138 p/p (4 estudiantes compartiendo habitacion) a $ 169 (3 estudiantes compartiendo habitacion). Existe la posibilidad de alquilar y concretar alojamiento en forma independiente hasta el 1 Octubre 2022.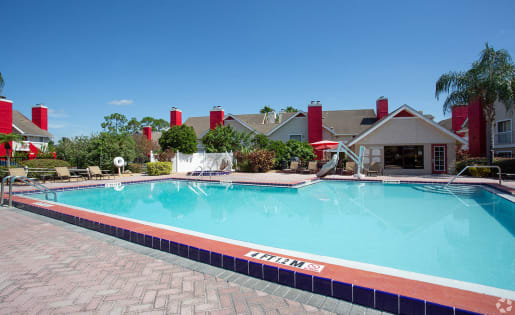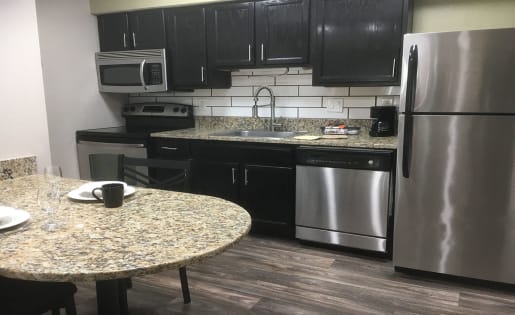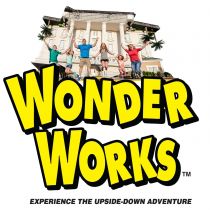 9076 International Drive, Orlando, Florida
‹‹ Ver otros puestos
‹‹ Ver más puestos de trabajos de este empleador
Elegí el nombre del estado aquí abajo y conocé los puestos de trabajos disponibles. Para ver el listado completo, hacé click aquí.
CONOCÉ MÁS SOBRE EL PROGRAMA WORK AND TRAVEL USA
Puestos de Trabajo
Conocé todas las posiciones que tenemos abiertas, cuál es el sueldo en cada una de ellas y los requisitos.
Ferias de Empleadores
Esto y mucho más podrás elegir durante nuestra Feria de Trabajo presencial con más de 25 empleadores..
Charlas Informativas
Participá todos los martes 12hs y jueves 15hs, en nuestras oficinas. Cupos limitados