Work and Travel USA - EMPLEADOR 196, PUESTO Resort Worker / Busser / Outlet Cook
‹‹ Ver otros puestos
‹‹ Ver más puestos de trabajos de este empleador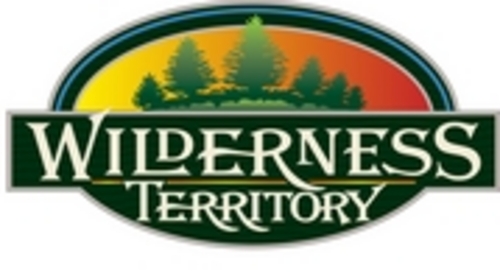 Wilderness Hotel & Golf Resort
Wisconsin Dells, Wisconsin
Resort Worker / Busser / Outlet Cook
Salario: $ 12.00 p/hour / $12.00 p/hour / $ 13.00 p/hour
Fecha de ingreso: Dic 1 - 18 al 23
Fecha de finalización: Mar 1 al 15 - 31
Horas de trabajo promedio: 35-38
Sexo requerido: Ambos.
Nivel de Idioma: upper intermediate - advanced.Vacantes Disponibles: 5 / 1 / 1 .
La empresa:
ENTREVISTAS: Virtuales via skype
Near Chicago!
Located on 600 acres in Wisconsin Dells, we are America's Largest Waterpark Resort! We offer diverse lodging options from various styles of hotel rooms to villas, condominiums and luxurious cabins! And of course, waterpark passes are included with your stay!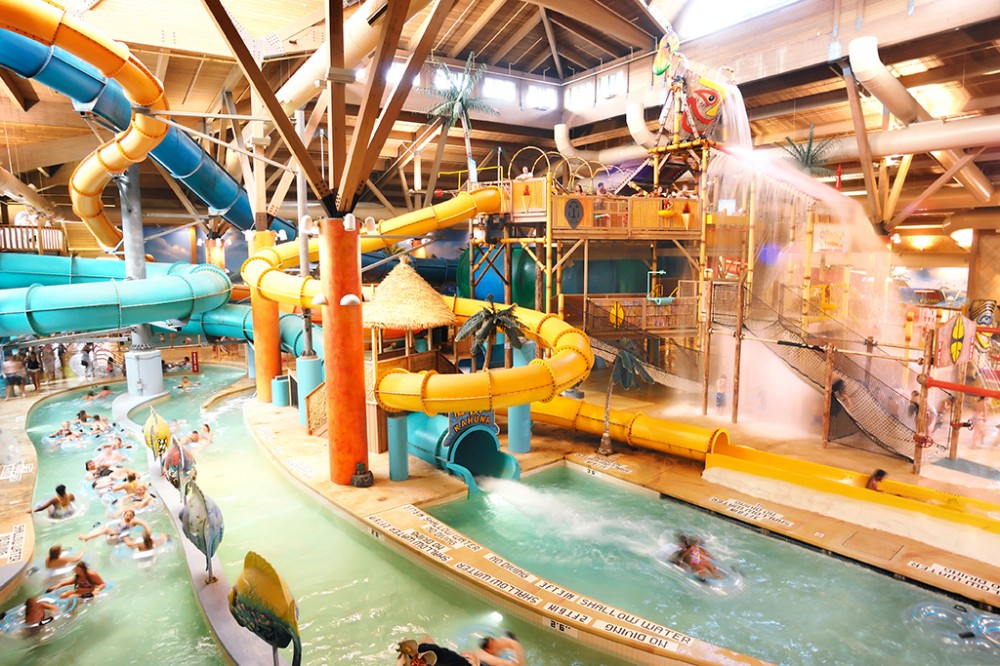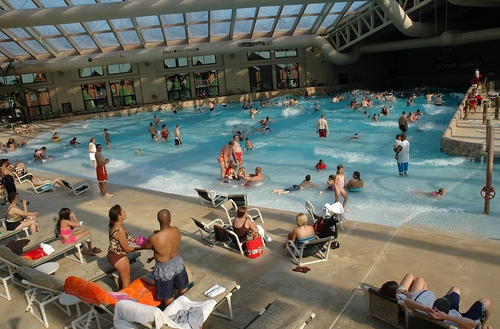 Resort Worker:
Participants hired to this position will work either as a Food Preparer/Cashier, Retail Cashier, or Attractions Cashier. Duties in all three positions will include doing clean up and inventory in the retail/food outlets. Most Resort Worker positions are in concession stands (these are not server positions). Participants may also operate and clean the cooking and food dispensing equipment. Experience handling American currency is preferred. Various other job duties are assigned by manager(s) as necessary, possibly in other departments. General cleaning as necessary. Work hours fluctuate depending on business.
Lifeguard / Slide Attendant:
Lifeguards and Slide Attendants are responsible for ensuring guest safety at all times in the waterpark. Lifeguards and Slide Attendants will receive red-cross certification training after arrival. All Lifeguards begin as Slide Attendants and the pay rate is $7.25 during training. After training, the Slide Attendant pay rate is $13.00 per hour. After successfully completing Red Cross Certification, lifeguards are paid $14.00 per hour for Shallow Water, $14.25 for Deep Water, and $14.50 for Wave Pool lifeguarding. Participant MUST pay $65 for the Red-Cross Certification textbook. The Red Cross Certification itself is free to participants (except the cost of textbook) as long as they stay and work the entire program period listed on their job offer. Participant must work through the program end date on the job offer or they will be required to reimburse their employer for the cost of the certification. For example, if a participant departs earlier than the job offer end date, even if it is only one day early, they will have to pay for the cost of Red Cross Certification, which is approximately $200. Any program date changes should be made AT LEAST two weeks BEFORE your arrival in the USA to avoid this fee.
Housekeeper:
Housekeeping is responsible for cleaning rooms and common areas. Participants hired in this position will be required to clean all areas within large condos including the 2-3 bedrooms, 2 bathrooms, living rooms, kitchen and any additional spaces. Specific duties will include, but are not limited to: making beds, removing/replacing guest linens, vacuuming, dusting, sweeping, restocking amenities/toiletries, and the cleaning of showers, sinks, and toilets. Other tasks may be assigned by supervisor as necessary. This is a very fast-paced job that requires standing walking, bending, lifting, and physical activity. Housekeeping requires participants to use common cleaning chemicals. Work hours fluctuate depending on business.
Outlet Cook:
The Outlet Cook is responsible for preparing food for guests in the quick service dining outlets.
Essential duties and tasks of the position include but are not limited;
Responsible for cooking food for guests in the Quick Service Dining outlets.Responsible for helping to maintain the cleanliness of all kitchen areas and equipment.
Responsible for maintaining all state regulatory health codes.
Cooks will be involved in all aspects of kitchen cleanliness and storage of all food items including food rotation, stocking and replenishment.
Maintain a clean, well-stocked and presentable work environment.
Able to work in a team environment and take direction.
Substantial knowledge of food safety and handling procedures.
Well versed in cleaning work areas, equipment, utensils, pots & pans, dishes, and silverware.
Cooks will be involved in helping put orders away on delivery days in their designated location.
Prepare Deli-To-Go items as needed.
If in Wooly's, help bartender and cashier make shake cups.
Otros datos: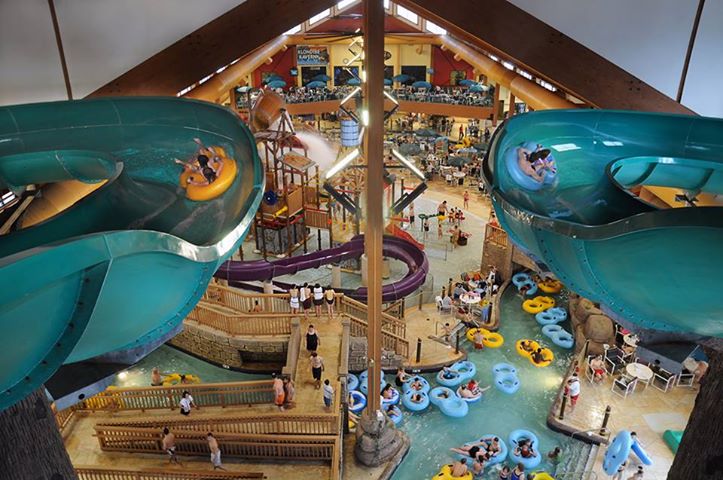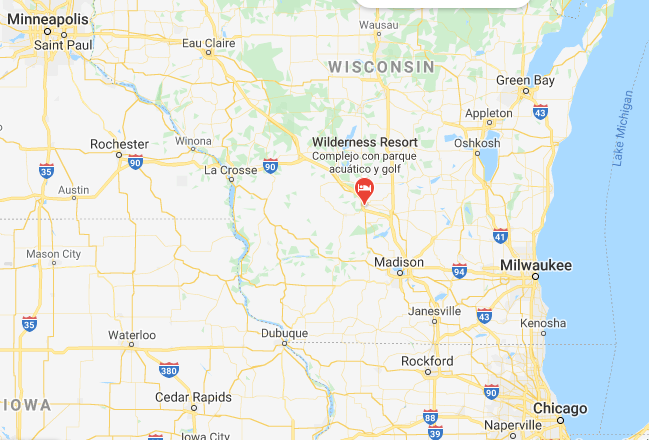 Alojamiento:
Alojamiento: Provisto por el empleador, tipo apartamentos / motel en cuartos amoblados
ubicados en el mismo Resort.
Costo semanal de $ 95.- por participante. Incluye todos los servicios.
Depósito reembolsable requerido de $ 150.-.

Beneficios: 25% de descuento en los "food outlets" del Parque Temático.
2do trabajo permitido siempre y cuando no interfiera con el principal.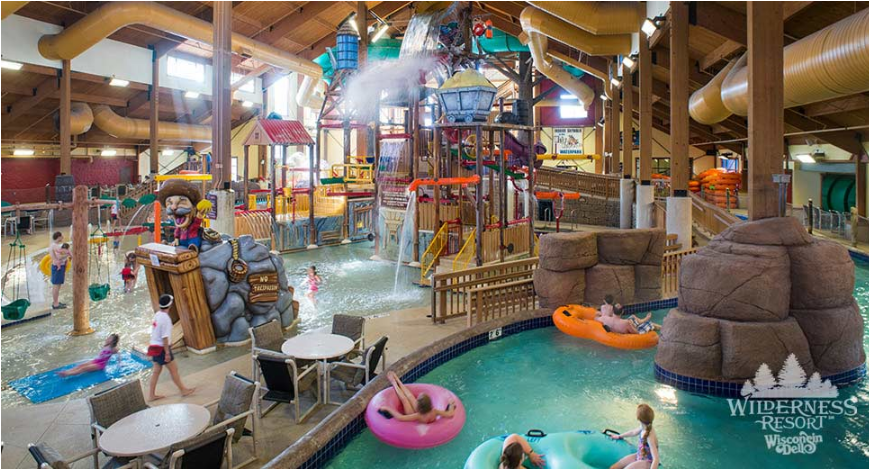 Wisconsin Dells has many attractions:
Movie theater, nightclubs, restaurants, bars, casino, nature trails, waterparks, amusement
parks, and state natural parks.
You can purchase an Employee Fun Card for $15 and visit most of the attractions for free!
There are also community cultural events held for every group.
‹‹ Ver otros puestos
‹‹ Ver más puestos de trabajos de este empleador
Elegí el nombre del estado aquí abajo y conocé los puestos de trabajos disponibles. Para ver el listado completo, hacé click aquí.
CONOCÉ MÁS SOBRE EL PROGRAMA WORK AND TRAVEL USA
Puestos de Trabajo
Conocé todas las posiciones que tenemos abiertas, cuál es el sueldo en cada una de ellas y los requisitos.
Ferias de Empleadores
Esto y mucho más podrás elegir durante nuestra Feria de Trabajo presencial con más de 25 empleadores..
Charlas Informativas
Participá todos los martes 12hs y jueves 15hs, en nuestras oficinas. Cupos limitados